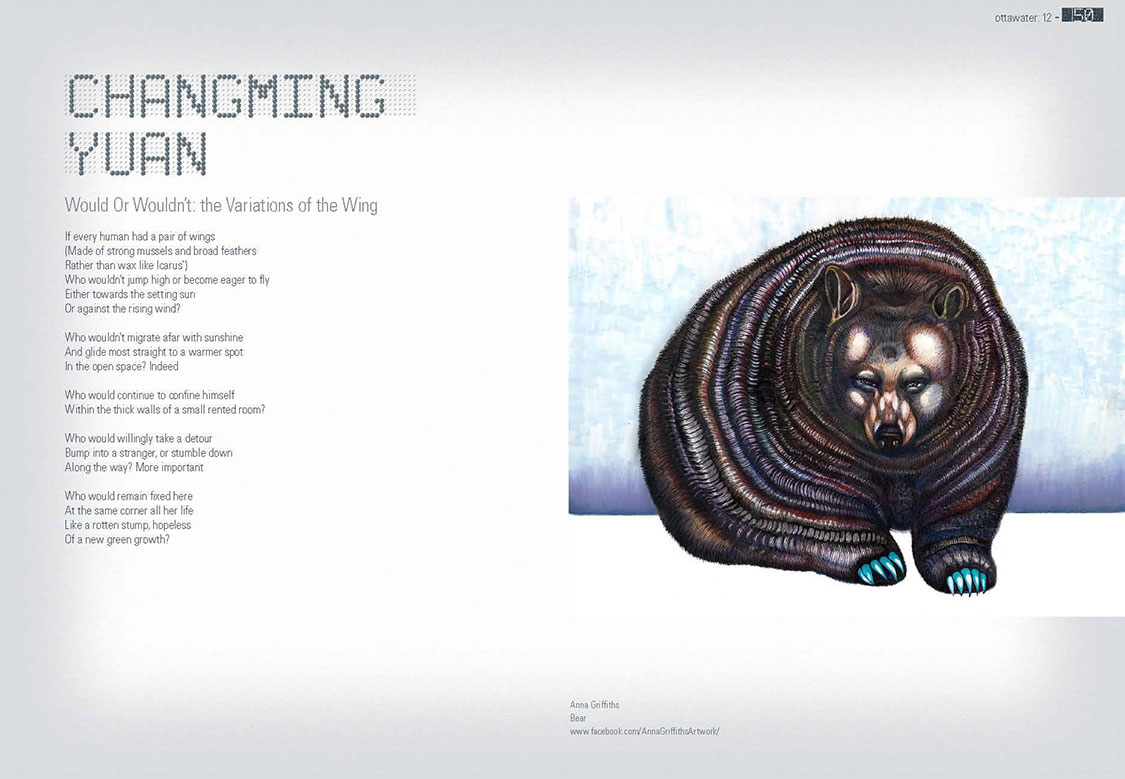 Ottawater12's Online Poetry Publication:
I was thrilled that my work was chosen to complement some of Ottawa's wonderful poetic talent in this edition of Ottawater12!
Founded to celebrate the 150th anniversary of the City of Ottawa, Canada's glorious capital city, "ottawater," and its chemical formula/logo "O2(H2O)," is a poetry annual produced exclusively on-line, in both readable and printable pdf formats, and found at www.ottawater.com. An anthology focusing on Ottawa poets and poetics, its first issue appeared in January 2005, 150 years after old Bytown became the City of Ottawa.
View complete issue.