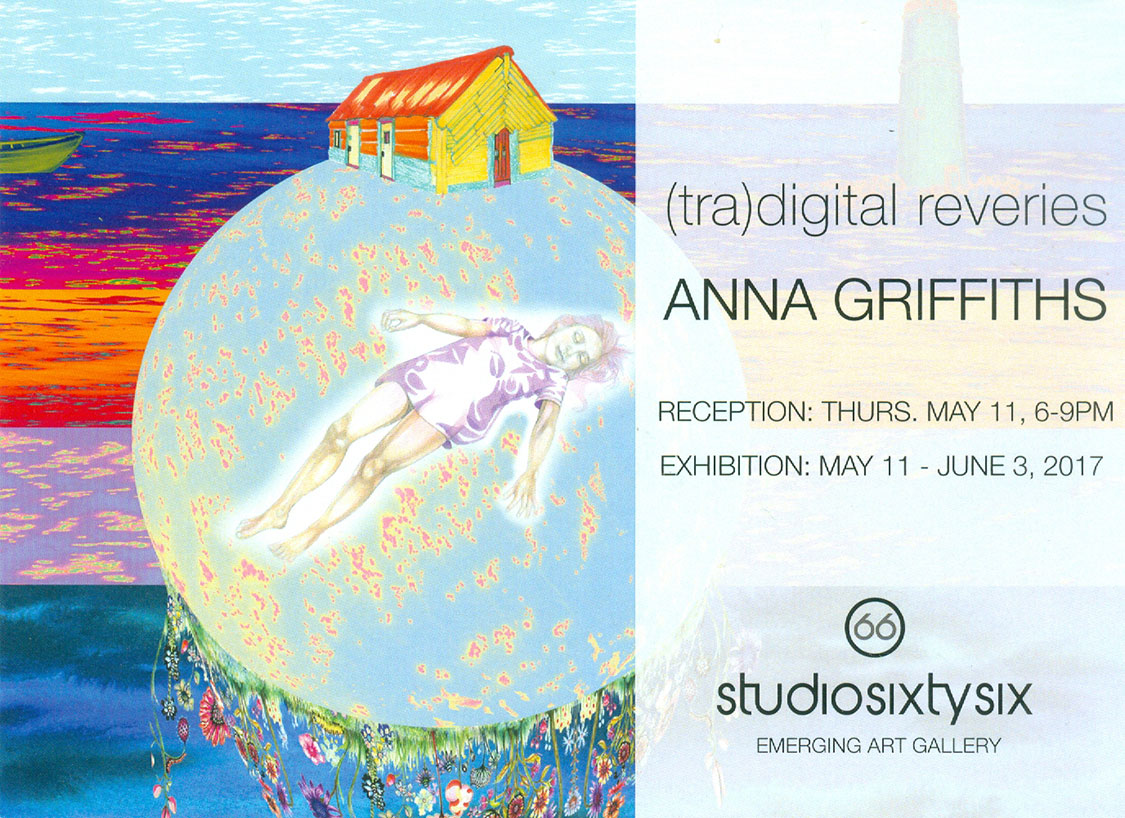 Solo Exhibition "Tradigital Reveries" covered by ArtRabbit:
The work of self-taught artist Anna Griffiths combines the intimacy of traditional hand-painted and hand-drawn gestures with digital technologies that mediate her imaginative expression. Her approach to collage techniques is conceptual, consciously considering the expansive possibilities that can be generated when visual fragments are manipulated and recontextualized. Beginning with found images of female figures that provide the central inspiration for the pictorial worlds she builds around them, Griffiths constructs new meanings through a process of association, juxtaposition, and addition which she evocatively describes as "harvesting/harmonizing the chaos". The ultimate presentation of these experiments in tradigitalism is in three different formats – giclée print on watercolour paper, monoprints on aluminum, and shadowbox paper dioramas.
Read full article here.